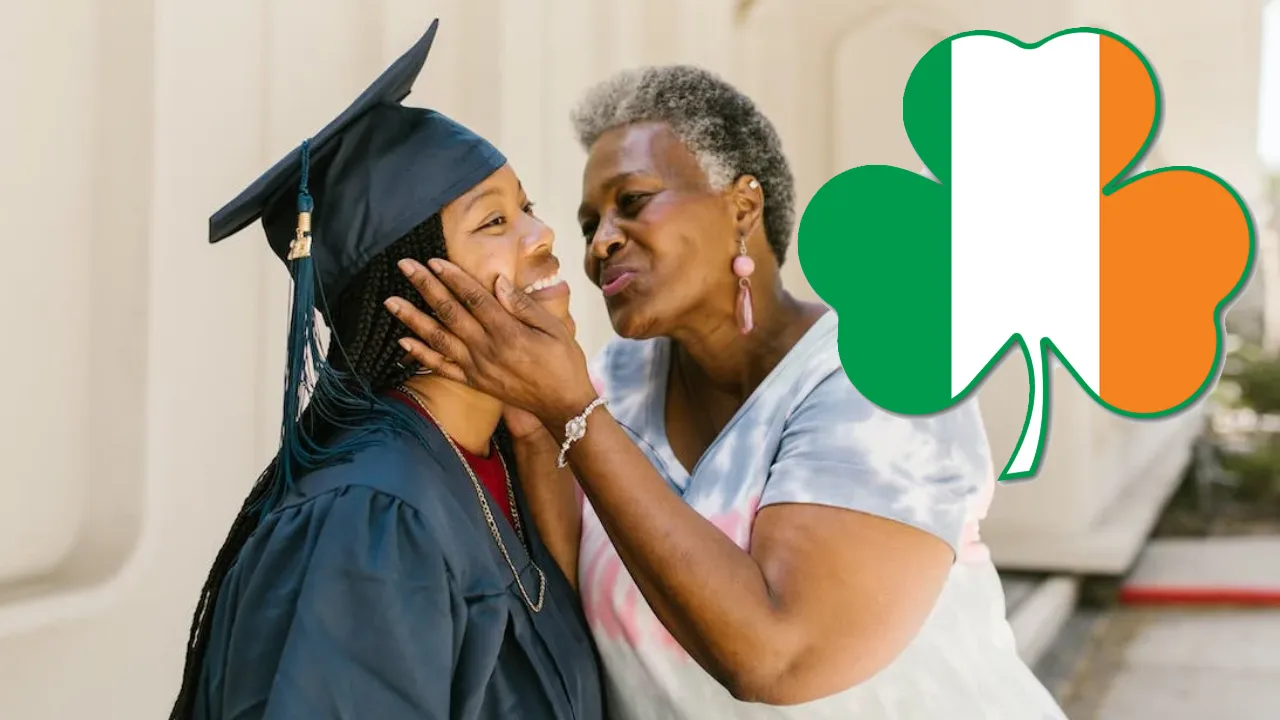 Digital Marketing Education in Ireland
April 5, 2023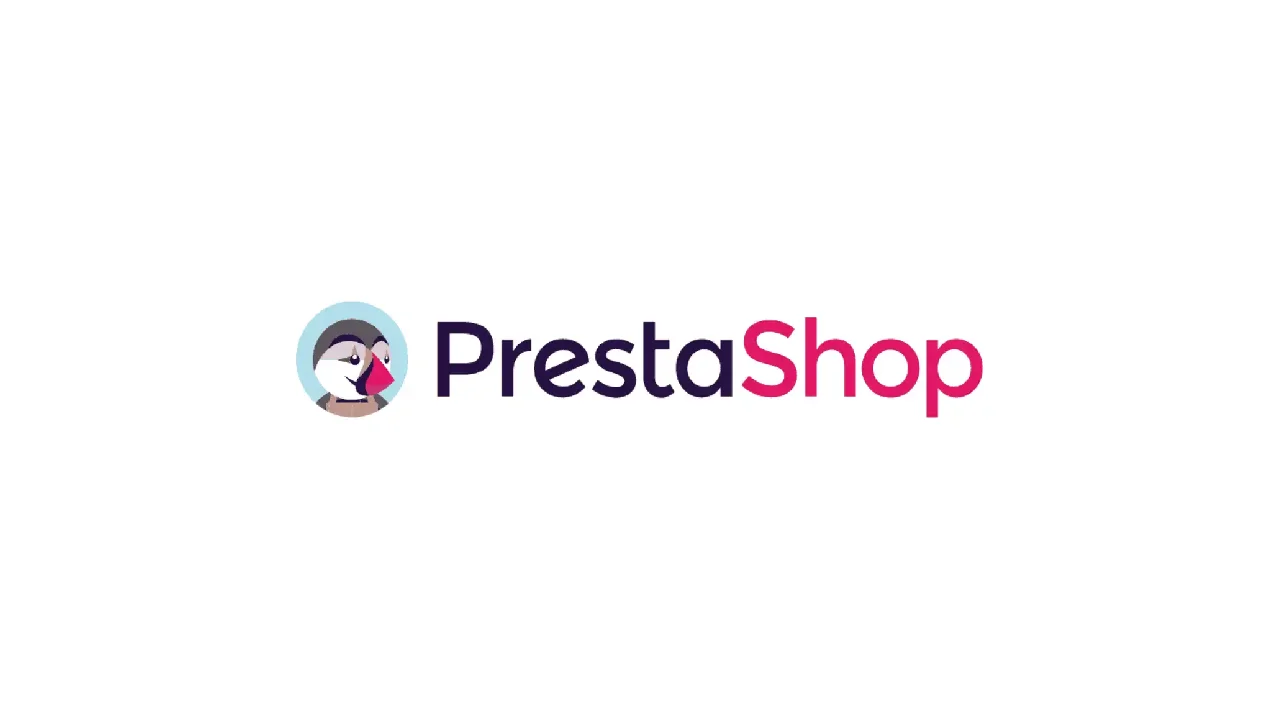 PRESTA SHOP as CMS
April 25, 2023
There are several ways to get more visitors to your website. Here are some tips:
Improve your website's SEO
Make sure your website is optimized for search engines by including relevant keywords, meta descriptions, and title tags.
Use social media
Promote your website on social media platforms like Facebook, Twitter, and Instagram. Post regularly and use hashtags to increase your reach.
Guest posts on other websites
Reach out to websites in your niche and offer to write guest posts in exchange for a backlink to your website.
Use email marketing
Build an email list of subscribers and send them newsletters and updates about your website.
Run paid ads
Consider running paid ads on social media platforms and search engines to drive traffic to your website.
Create high-quality content
Regularly publish high-quality content on your website that provides value to your visitors. This will help increase your website's visibility and attract more visitors over time.
Remember, getting more visitors to your website takes time and effort. Stay consistent with your efforts and keep experimenting with different strategies to find what works best for you.
Too much Time and Money
It's true that some of these strategies may take time and money to implement, but there are also many ways to promote your website that are low-cost or even free.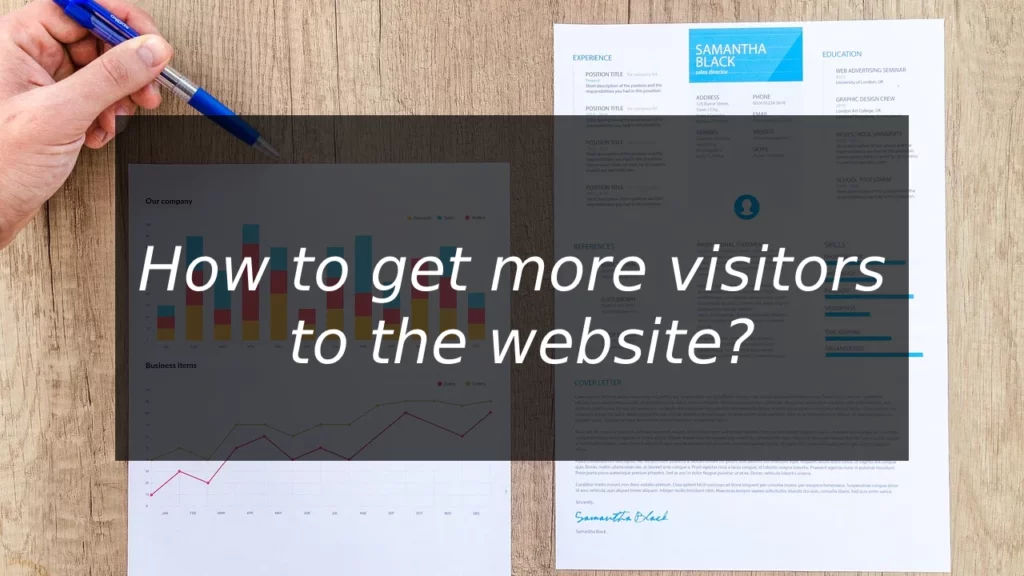 Here are some additional tips:
Leverage social media organically
Use social media to promote your website without having to spend money on ads. Engage with your followers, share your content, and participate in relevant online communities.
Utilize email signatures
Add a link to your website in your email signature to promote it to everyone you communicate with.
Build backlinks
Reach out to other websites in your niche and offer to exchange links. You can also look for broken links on other websites and suggest that they link to your content instead.
Attend networking events
Attend relevant events and conferences to meet other professionals in your field and promote your website.
Utilize forums and online communities
Participate in online forums and communities related to your niche to build your online presence and drive traffic to your website.
Offer incentives
Offer discounts or free content to visitors who share your website with their friends or social media followers.
Remember, the most important thing is to provide value to your visitors through high-quality content and a user-friendly website. If you focus on creating a great experience for your visitors, they will be more likely to share your website with others and help you grow your audience.
Should I outsource that work?
Outsourcing some or all of your website promotion tasks to freelancers can be a good option if you don't have the time or expertise to handle them yourself.
Here are some factors to consider when deciding whether to outsource:
Budget
Outsourcing can be expensive, so make sure you have the budget to hire freelancers for these tasks.
Expertise
Make sure you hire freelancers who have experience in the specific areas you need help with, such as SEO, social media, or content creation.
Time
Outsourcing can save you time, but it's important to make sure you have clear deadlines and expectations in place to ensure that the work is completed on time.
Communication
Clear communication is key when working with freelancers. Make sure you have regular check-ins and provide feedback to ensure that the work is meeting your expectations.
Trust
Make sure you hire freelancers who are trustworthy and reliable. Check their reviews and references to ensure that they have a track record of delivering high-quality work.
Ultimately, the decision to outsource or handle website promotion tasks yourself depends on your budget, expertise, and time constraints. If you decide to outsource, make sure you hire freelancers who are a good fit for your needs and have a track record of delivering high-quality work.
Should I outsource to local Irish freelancers or foreign ones?
There may be some differences between local Irish freelancers and foreign freelancers, but it ultimately depends on the specific freelancers you work with.
Here are some factors to consider:
Language
If English is not the freelancer's first language, there may be some differences in communication and understanding.
Time zone
Working with a freelancer in a different time zone can be challenging, as it may be difficult to coordinate meetings or deadlines.
Cultural differences
Cultural differences may affect communication and understanding, especially if you have different expectations around work style, deadlines, and communication.
Expertise
Both local Irish freelancers and foreign freelancers may have different areas of expertise, so it's important to choose a freelancer who has experience in the specific tasks you need help with.
Cost
The cost of hiring local Irish freelancers may be higher than hiring foreign freelancers, but it ultimately depends on the specific freelancers you work with and the tasks you need help with.
There are several potential benefits to using local Irish digital marketers compared to foreign digital marketers
Local knowledge and expertise
Local Irish digital marketers have a deep understanding of the Irish market, including cultural nuances, consumer behaviour, and local trends, which can be valuable when developing marketing strategies and campaigns.
Better communication
Working with a local digital marketer can make communication easier, as you can meet in person, speak the same language, and work within the same time zone.
Access to local networks
Local Irish digital marketers may have established relationships with local media outlets, influencers, and other key players in the industry, which can be beneficial when promoting your business.
Faster turnaround times
Working with a local digital marketer can often result in faster turnaround times, as there are fewer language and cultural barriers to overcome.
Supporting local businesses
Choosing a local digital marketer can help support the local economy and promote local business growth.
That being said, there are also many talented foreign digital marketers who can provide high-quality services at a competitive price.
Ultimately, the most important factor is finding a freelancer who has the right expertise, communication skills, and work style to meet your needs, regardless of their location. Consider reaching out to freelancers from both local and foreign locations and evaluate their proposals based on their experience, communication skills, and overall fit for your project.
Do I need to attract website visitors if my business is doing good without it?
While it's possible to run a successful business without a website, having a website can help you reach a wider audience, build your brand, and grow your business over the long term. Here are some reasons why having a website can be beneficial:
Reach a wider audience
A website allows you to reach customers outside of your local area, potentially expanding your customer base and increasing sales.
Build your brand
A website can help you establish your brand and communicate your unique value proposition to potential customers.
Provide valuable information
A website can serve as a valuable resource for customers, providing information about your products or services, hours of operation, and contact information.
Enhance credibility
Having a professional-looking website can enhance your credibility and legitimacy in the eyes of potential customers.
Increase customer engagement
A website can help you engage with customers through blog posts, social media integration, and other interactive features.
Ultimately, whether or not you need a website depends on your business goals and target audience. If your business is doing well without a website, you may not need one. However, if you're looking to reach new customers, build your brand, or provide valuable information to existing customers, a website can be a valuable tool.